In May, my nine-year-old daughter suffered a stroke. The stroke weakened the left side of her body severely. However, with therapy she has managed to improve each week. Because of the stroke, she has a lot of tone in her arm. This causes her arm to pull up close to her body instead of naturally resting down and at her side. She has to make a conscience effort to put her arm down and we are frequently reminding her.
One day I got an idea. Could we use sensors to measure when her arm is up and use a vibration to remind her to put her arm down? After a little digging online, I quickly learned that the Pebble smartwatch has an accelerometer that could be used to detect orientation.
As a physics teacher, I understand accelerometers and I have a little bit of programing experience but I had zero experience with the Pebble watch. So I reached out to the community of Pebble enthusiasts and developers in the Pebble Forums. I explained my situation and asked if my idea was even possible.
What happened next was truly remarkable. Within a day, I had a response explaining that my idea was possible. By the next day, another user made me a working prototype app. I learned how to install the app on a Pebble watch that my good friend loaned me. I made adjustments to the code using an online development tool called CloudPebble.
Another user offered to merge the app into a watch face "so the watch doesn't have to look like it's only there for the stroke." From here, things really took off. With my feedback, we added several other features such as a learning mode so the app could be used by others in similar situations.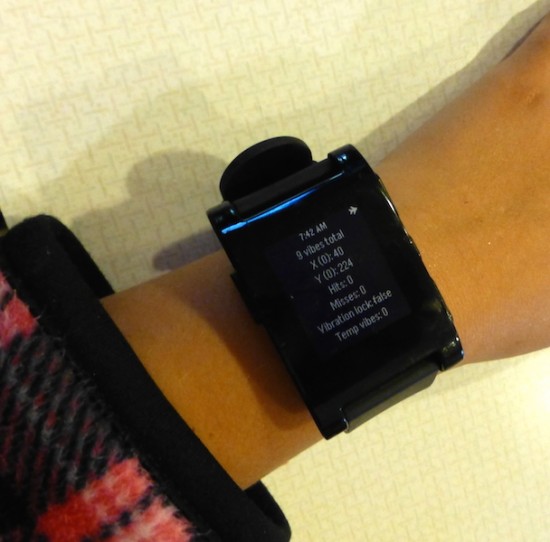 This experience has shown my daughter the true power of the Internet. She saw that it is so much more than a place to consume media. The Internet allows total strangers from all over the world to work together. She learned that people will volunteer their time and skill to create new things and help others.
It is the best lesson about the Internet I could ever hope for her to learn.