It has been about a month since we changed our electronic devices policy at our school but I'm still catching student using their phones in class.
However, I approve of most of the use (as shown below).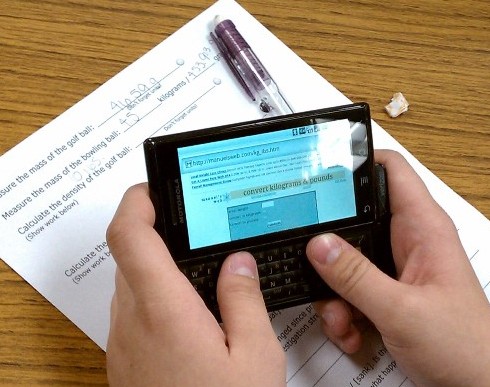 Yet, a few students have tried to sneak texting sessions at the wrong time. At first I was disappointed. I thought, "We had an agreement."
However, I quickly remembered that my students are still getting use to their new found freedoms.
From now on, I plan to give a "gadgets in school" speech every few weeks. Like most rules, we all need reminders from time to time.